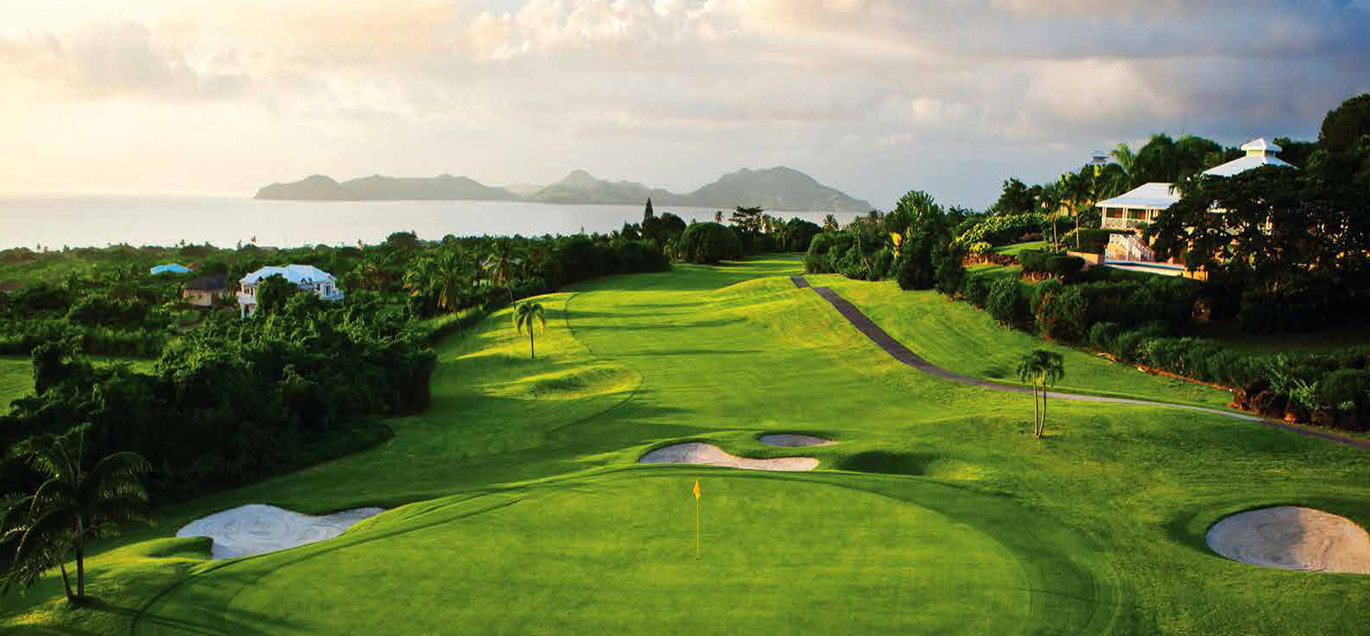 On going Projects
- North Bali International Airport(NBIA) reclamation project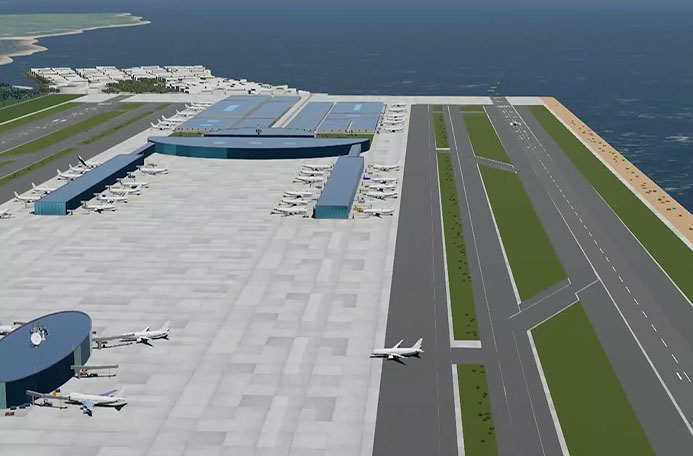 North Bali International Airport (NBIA) is a proposed airport on the island of Bali, Indonesia, located at Kubutambahan, in the Kabupaten of Buleleng. It is a project initiated by the Governor of Bali, Made Mangku Pastika, on 9 July 2015. With a capacity of 32 million passengers, NBIA will be Indonesia's second largest airport. Built entirely on the sea, the site will be divided into two parts: the Aerotropolis and the airport. The latter will consist of a main terminal and three boarding satellites, and will have two parallel runways, a heliport and a seaport. The site will also include a cargo terminal and maintenance area. The Ministry of National Development Planning of the Republic of Indonesia has included in its PPP Book 2013 (Public – Private- Partnerships), a program for the development of a new airport in North Bali under project code D-001-10-004. The Governor of Bali selected an airport at sea project in his letter of recommendation No. 553/11583/DPIK of 9 July 2015. This huge project is scheduled completion of construction and commencement of operation on 2025. PT. PEN consortium is exclusive main contractor for major material supplier of NBIA reclamation Project.
- Sudirman office & luxury residence building construction project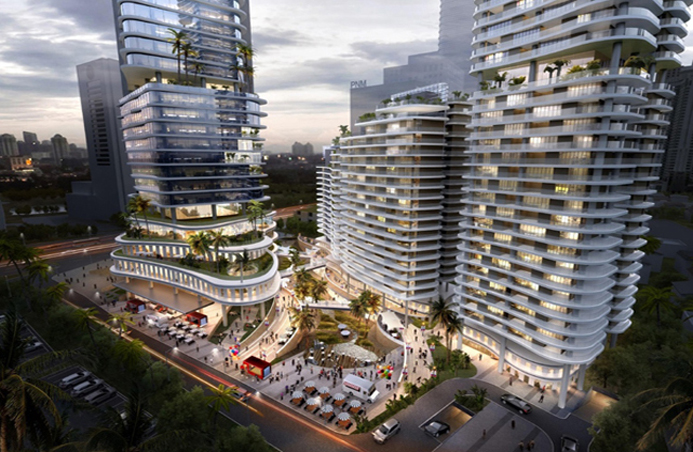 Jakarta is the key commercial, political, and business hub of Indonesia, which makes the city more advanced than the rest of other cities in Indonesia. Despite the city growth, rapid urbanization poses serious housing and infrastructure challenges for local authorities and Jakarta's residents. The Project site is situated at Jl. Jendral Sudirman, Tanah Abang district, Central Jakarta. It is precisely located within the CBD (Central Business District) or "the Golden Triangle" of Jakarta, where major commercial activities and premium buildings such as grade A office towers, high grade shopping centers, luxurious condominium and high-profile hotels are located. The area's commercial development dated back to the 1970s, where expansion from Thamrin occurred. Ever since, it has been perceived as one of the city's busiest financial areas, where demand for commercial and residential along Jl. Jendral Sudirman lead to many developments over the past few years and thus, explaining the significant increase in land price. PT. PEN is implementing high rise commercial residence building complex construction.
- Dowondong Mix used residence & officetel Development Project, Daegu, Korea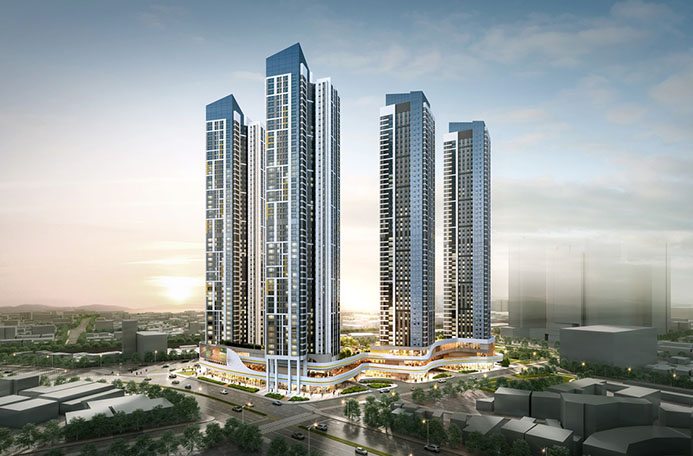 Daegu City, located on a fertile stretch of land next to Geumhogang River and Sincheon Stream, is a city that was established long ago under ideal natural living conditions and has maintained its unique local culture ever since in Korea. Dowon Development Co., Ltd, A member of Petras group is implementing landmark project in Daegu city.
* Project: Dowondong Mix used residence & officetel Development
* Location : 3-11, Dowondong, Daegu, Korea
* Developer : Dowon Development Co., Ltd (a member of Petras Group)
* Land usage: CDB, commercial and residence
* Project details: 49 Foor with 6 Floor basement, Residence(4Buildings), Officetel (1Building) with commercial facilities.
- Anti-aging Senior Town Development project, Klunkung, Bali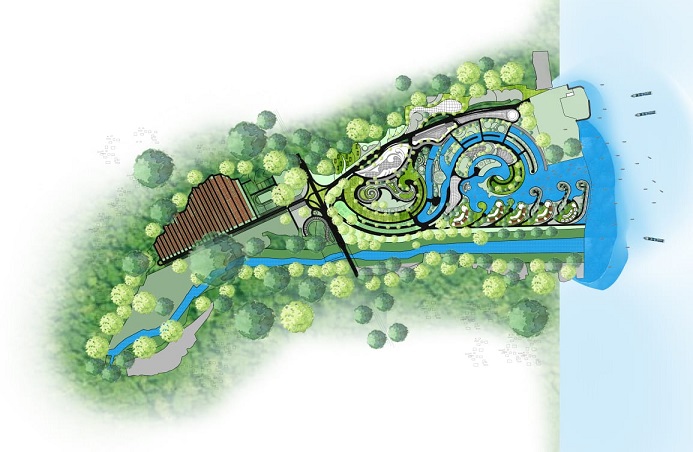 Klungkung is regency (kabupaten) on Bali, Indonesia. Klungkung town is easily reached from Gianyar via the highway. The regency is famous for its classic Balinese paintings which mostly depict the story of epics such as Mahabharata or Ramayana. These classical style paintings come from the frescoes of the Balinese palaces and 60% of the land area of Klungkung is made of the three offshore islands of Nusa Penida, Nusa Ceningan and Nusa Lembongan, which together form Nusa Penida District. The paradigm of the medical industry evolves to the stage of 'prolonging the life of health' through prevention and management after the stage of 'treatment of disease' (extension of life expectancy). -The concept of medical tourism has also evolved into a new concept that combines wellness tourism(travel for health promotion and disease prevention) with a focus on treatment of medical illnesses. Increased income, improved medical technology, With the development of health promotion and the development of medical technology, the demand for 'prolonging the life of health' is expanding and the well-being medical tourism market is growing rapidly. Petras Group is project developer of best senior town in South East Asia at Klungkung, Bali with Korea Anti-Aging Medical technology that is composed with cutting-edge DNA diagnosis service to diagnose patient's current and future disease risk group through checkup, prevention, healing Integrated medical services.
- WORLDCOPTER sale marketing in Indonesia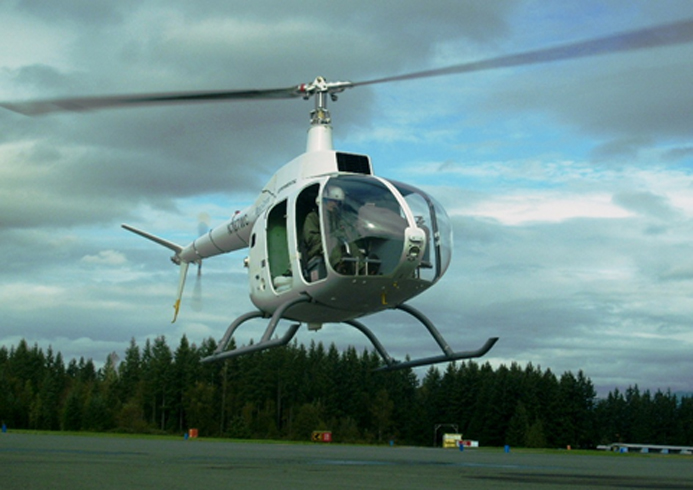 The Global Civil Helicopter market continues to face & brace significant headwinds while witnessing anemic demand growth amid continued major downturn in the global energy sector which traditionally drives & accounts for over 40% of annual, global market demand for civil helicopters. Civil helicopter deliveries & billings globally have plummeted by 16% & 32.5% respectively for H1 2016 as against H1 2015 with crude oil prices continuing to stay low impacting the fleet renewal as well as expansion plans and fleet utilization levels across operators globally. In this business environment, excellent performance and low cost helicopters are very competitive. Our company is cooperating with Korean Helicopter developer to supply low cost helicopters (approx. 200 thousand USD / set) to developing countries. "Korea New Village Movement" Project at Kamojang village in Bandung Province
(Purpose-statement, founding of agricultural cooperative) Let's start "Korea New Village Movement" at Kamojang village.Since I started farming in here for more than 3 years ago,I came here to produce disease-free seed potatoes developed by the Korean government, after several years I came here apparently without any special results.I feel far away, if considering the things that I have experienced during farming in foreign country without agriculturist experience.Ladies and gentlemen, the first impression when I came to Kamojang which is the first village under the sky and the environment completely uncontained, a pleasant environment like autumn in Korea. the waters of a brook is very clean and great volume because never had drought even in dry season.Yes! Right, here is your place to work and areas of your life, is a place that received a lot of natural advantages in agriculture for the characteristics of the area including special plant.But how your condition who do agricultural here? This question is a question that is suitable for me too.The ratio of Indonesian famers are relatively high But why farmer's income is far low? Here we will try to do something, but here we do not have capital. Indonesia including the country left behind in agricultural technology and a lot of shortcomings in infrastructure, including irrigation facilities.Because we have never been involved in the distribution of our own agricultural products, we cannot make long-term production plans. And also an opportunity to pass up other things to increase revenue is also very limited. However, before sunrise, we have to hurry to go farming. Badness circle of poverty will affect our descendants. I also do not have revenues over the last three years. How we can get out of the shackles of poverty? Is there a way to change the environment of a vicious of cycle? God helps those who help themselves. As I explained to some people, today we gather here try to make a new community, and then new village. Let's change our lives with a strong desire to be diligent, independent and mutual cooperation. Once Korea is a country much poorer than Indonesia. Korea is a country that no natural resources and moreover experienced war disaster, but now become developed country like we see now. Called as "Miracle in Han River" If you ask "what the driving force behind the economic growth achieved?" and I will answer "emphasis to education with devotion for children from Korea parents and 'New Village Movement' that now we will do. "New Village Movement" it is comes from poor village has been spread into the cities across the country to South Korea, it is becomes the butterfly effect. I suggested to establish farming cooperative with you with the spirit of "New Village Movement" which will introduce now, and prioritize to do business as follows:
- Co-Production of Environmental Friendly Organic Product
- Co-Production of High Value Special Product which suitable for village (Shiitake Mushroom, Strawberry, etc.)
- Co-Operation of Kimchi Factory
- Co-Provided Direct Selling Agriculture Product (Lotte Mart, Mall Giant, Esteler 77, etc.)
- Co-Production Compost, purchasing of agriculture and fertilizer
- Operation of Healing Center (forest utilizing)
"New Village Movement" has start from introspection. So, we know which need to be change and what we appreciate and how to be protected. Hope start seen.We all have to stand together to get hopes and dreams. And all of us together dividing the fruits Main purpose of the 'New Village Movement' is the development of public welfare. First we have to get out from poverty. We have to stay at home which are more comfortable and more worth to live, should create an educational environment for children to learn freely, should get proper treatment when sick, and we should be able to get the benefit of culture. Me and my family as well, and villagers all have to be like that. Never expect a help from others and luck. There is Korean proverb 'It is easier if raised together even though the paper lightly' We have to do by ourselves, we are able to achieve it. I can say, all of you who gathered here have received a good luck. If you combine the blessed natural environmental such as Kamojang and 'New Village Movement' known as the successful eradiction of poverty in developing countries around the world, I'm sure the Kamojang village will be the best village throughout Indonesia. It is not me who did it, but you should do And also all these things should be done by you. Thank you. Young H. Kim